Pineapple Town Market
Owner | August 2020 - present
Pineapple Town Market is your online marketplace stocked with products inspired by our Japanese heritage and our family roots in Wahiawa, a quaint town in central Oahu where there was once a thriving pineapple plantation in the early 1900s. Our products are a modern twist on generations-old family recipes that exemplify Hawaii culture, where plantation life and the blending of multiple ethnicities result in the unique local foods we enjoy today. Whether you live in the islands, have visited or never traveled here before, we are sure that you will savor the taste of Hawaii with each bite.

600+ online orders
Featured in Star Advertiser
Participated at pop-up shops at Nordstrom
Pineapple Town Market
Define
Purpose
We make nostalgic and ono local Hawaii snacks that connect you to our island culture.
Problem
 During the height of the COVID-19 pandemic, I started baking A LOT. I would drop off snacks and cookies to friends and family to keep in touch during this social-distanced time. Then these friends and family started to ask me to purchase snacks for their loved ones as well, and that's when I discovered a need. 
Ideate
During this time, I just started my junior year of college, but I was taking classes online from my home in Hawaii. Stuck indoors and glued to my computer all day... my only escape was to bake goods that I love. I was inspired by my nana's recipes, and I made her okoshi (a Japanese puffed rice snack) for the first time. I've tested over 20 batches of this because, like taffy or caramel, you need to get it to the right temperature to reach the correct candied consistency. I explored different options of party mix, a popular local Hawaii salty snack. I also made cookies using my papa's lilikoi (passionfruit) and guava that he grew in his garden. These later turned out to be my best selling cookie, selling hundreds online and at pop-ups.
Create
I had the idea and recipes, but I needed a place to sell it. I learned from Miya Swim that it's crucial to have a functioning website and be prepared to ship orders. I made a simple website and thought I was ready, until my article with the Star Advertiser came out. I received hundreds of orders overnight, which was shocking, but I did not have enough boxes or tape or shipping labels... or ingredients! Baking out of my home kitchen was not sustainable (even though it's legal!), so I rented a commercial kitchen, received my green placard from the Hawaii State Department of Health, and grew my business from there.
Select
I narrowed down my products and focused on what I could sell and what would actually sell. I was also learning who my customers were, which were mostly Hawaii residents over the age of 50. I ended up having more pick up orders than I expected, which would sometimes interfere with school. I remember having to sometimes run outside to give customers their order while I was in class haha! I also reached out to a few wholesalers and currently sell to Red Pineapple in Hawaii and Aloha Fresh in San Jose.
Takeaways
I've learned how important customer loyalty is. I've had many repeat customers who I've gotten to know better every time they would pick up their order. It's also important to create and maintain relationships with customers, manufacturers, and wholesalers because everyone helps each other out.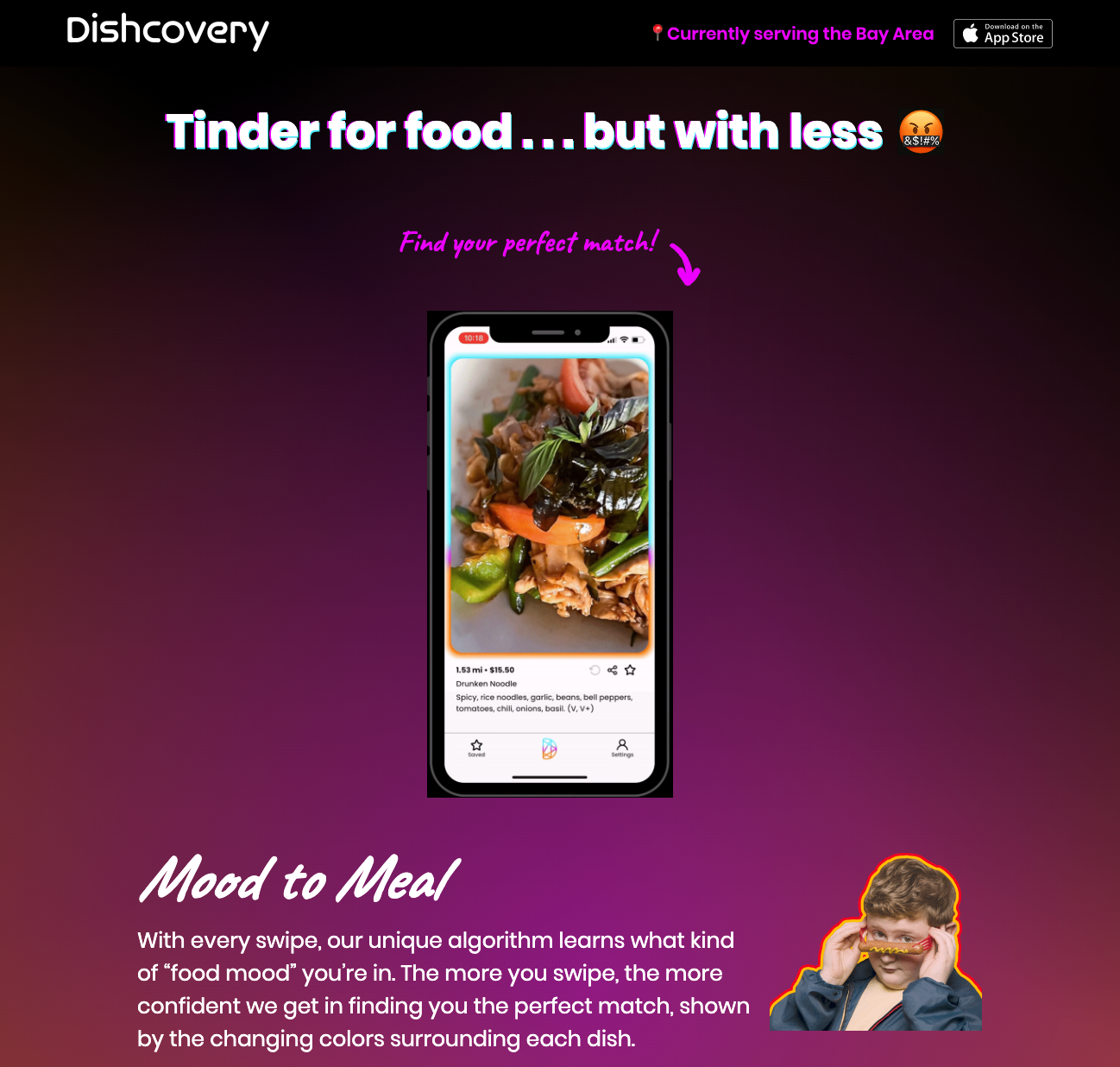 Dishcovery
Tinder for food — mobile application that uses an algorithm to make it easier and fun for users to find food they're in the mood for.
View project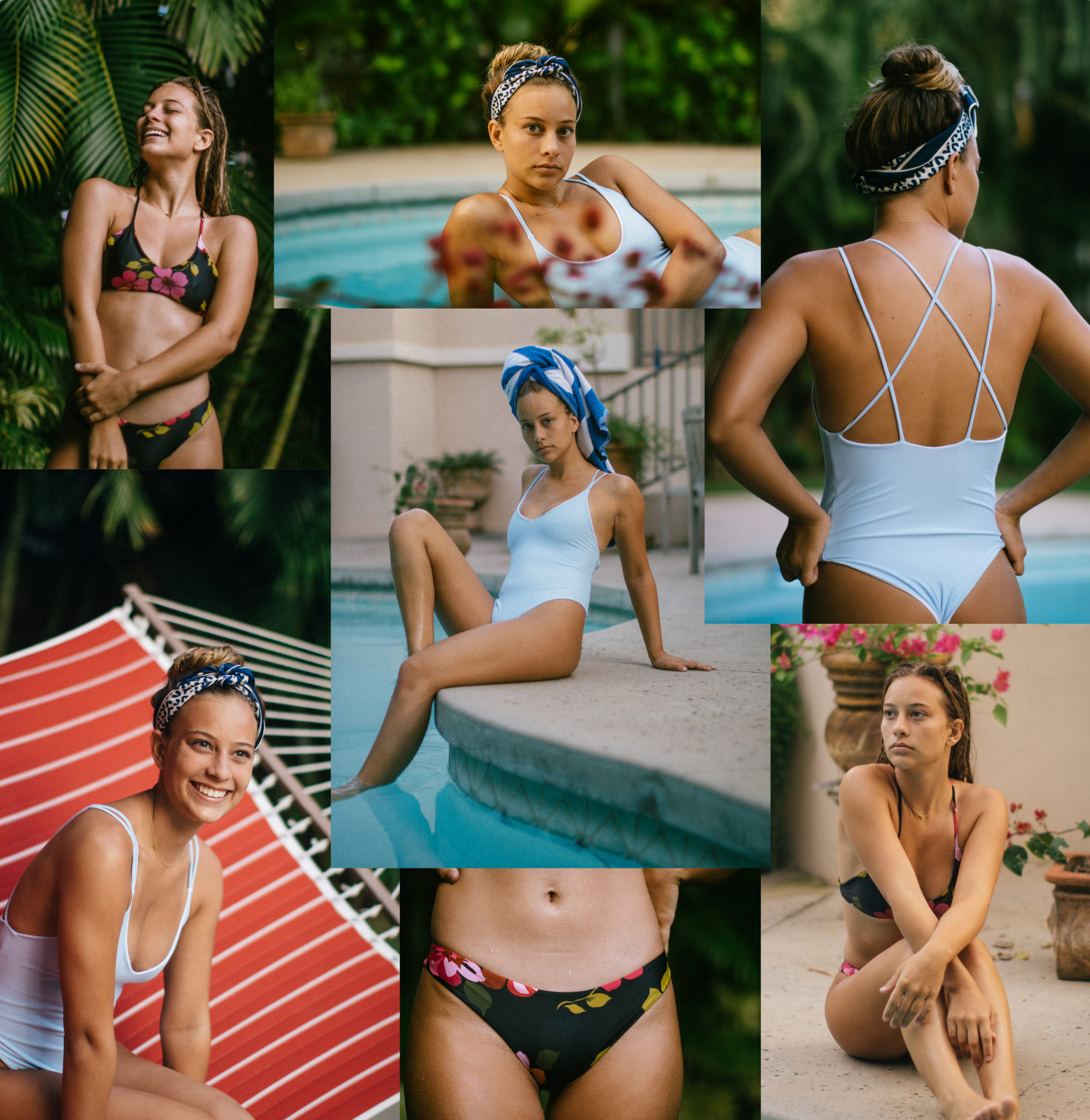 Miya Swim
Custom, small batch swimsuit brand inspired by Hawaii's scenery and my Japanese heritage.
View project